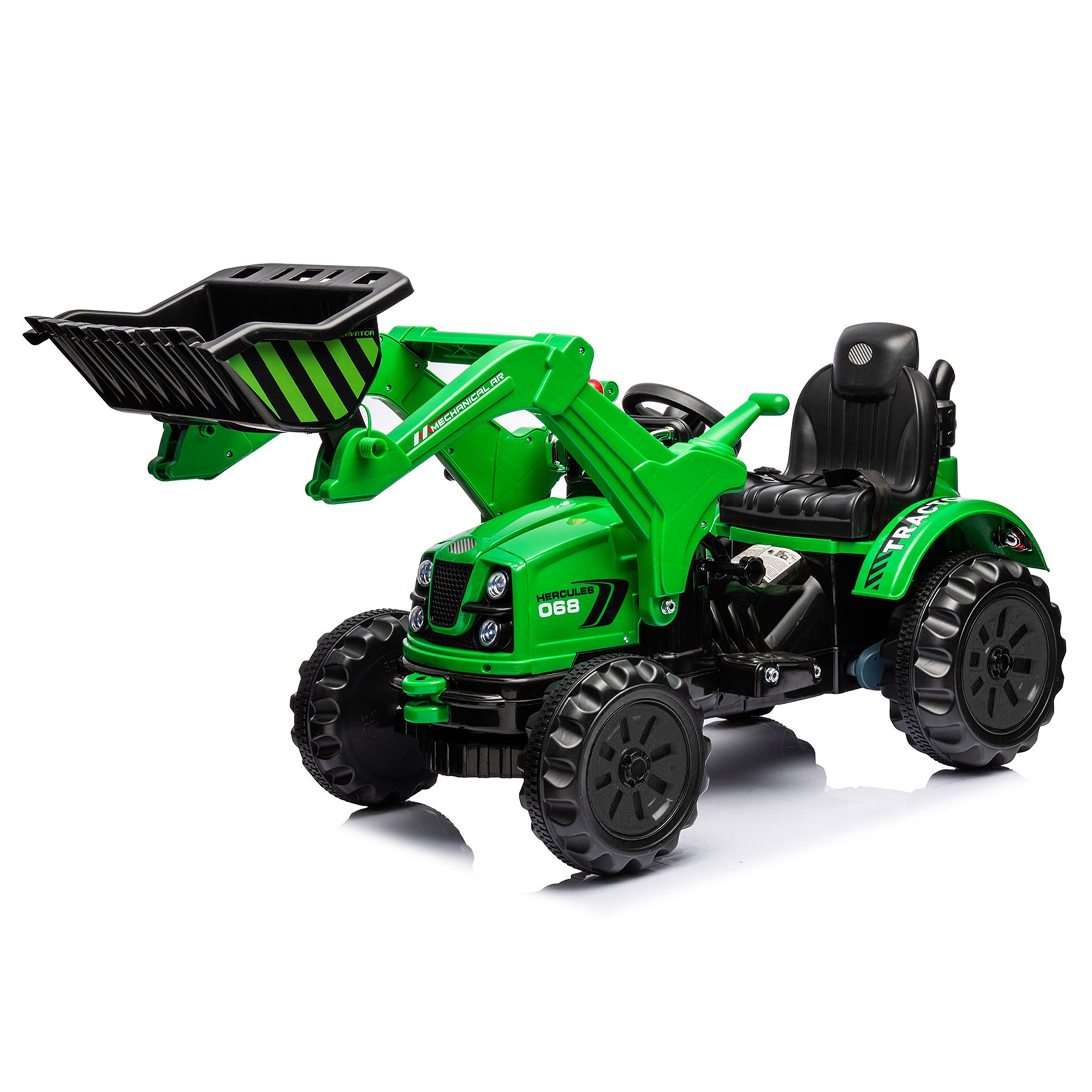 Kidsera Kids Ride on Tractor with Front Loader, 12V 7AH Battery Powered Riding On Excavator
---
Moving the sand from place to place: The flexible front loader can easily scoop up large piles of dirt, sand or snow, can be lifted, lowered, and rotated like a real bulldozer! Not only does this mean your child can move dirt around, but it helps with their hand and foot high cooridnation ability as well.

Safe Driving: Powered by rechargeablebattery, this electric tractor allows children to control it freely with the steering wheel and the foot pedal inside. Comfortable seat with safety belt, and the easy-to-use function will give your lovely kids a safe and comfortable driving environment. Turn on the power switch, select forward / back gears, high speed / low speed, and then press the foot pedal.

2-Gear shift ground loader: 12V ride on toys power wheels for girls boys, large and bright LED lights, a simulated forward and back, high speed & low speed. The electric car for kids 3-8 provides a realistic outdoor driving experience.

Realistic Tractor Design: Give your young farmer a delightful surprise with this real-looking tractor. Great gift for birthday and holidays for boys and girls. children are always playing the role of adults. This lawn tractor is perfect for children to play indoors and outdoors.

Sturdy& Durable Material - The body of this well-made kids ride on is made of PP raw material and iron, plastics tires with tough patterns, and it's strong enough to withstand slight collision. The waterproof, easy-to-clean and durable surface will satisfy every parent.

Long Battery Life - When this excavator is fully charged, your kids can 1 hour minimum play time continuously which makes sure that your little kids can abundantly enjoy it. In order to increase safety insurance, we have upgraded the circuit controller to use high flame-retardant electronic accessories, and there is no remote control.